Exhibitions
The Japan Contemporary Quilt Association (JCQA)
holds our regular exhibition every two years to show our new quilts.
JCQA members works are exhibited at the following exhibitions:
Other activities
Started round robin quilt project by 60 contemporary quilters from Japan, Korea and Taiwan (starting from June 2012)
The 6th Exhibitions: January 19 - 24, 2017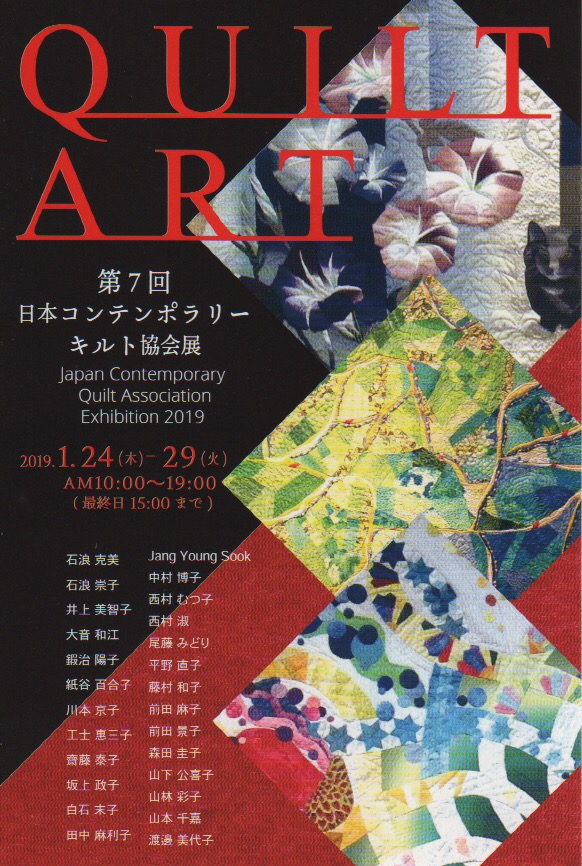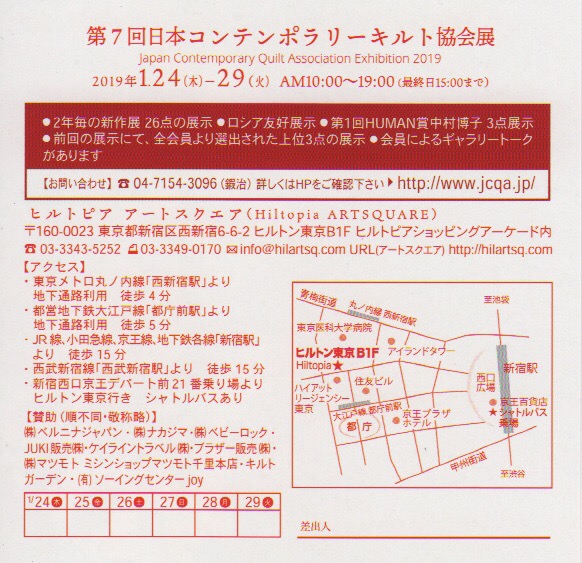 The 6th Exhibitions: January 19 - 24, 2017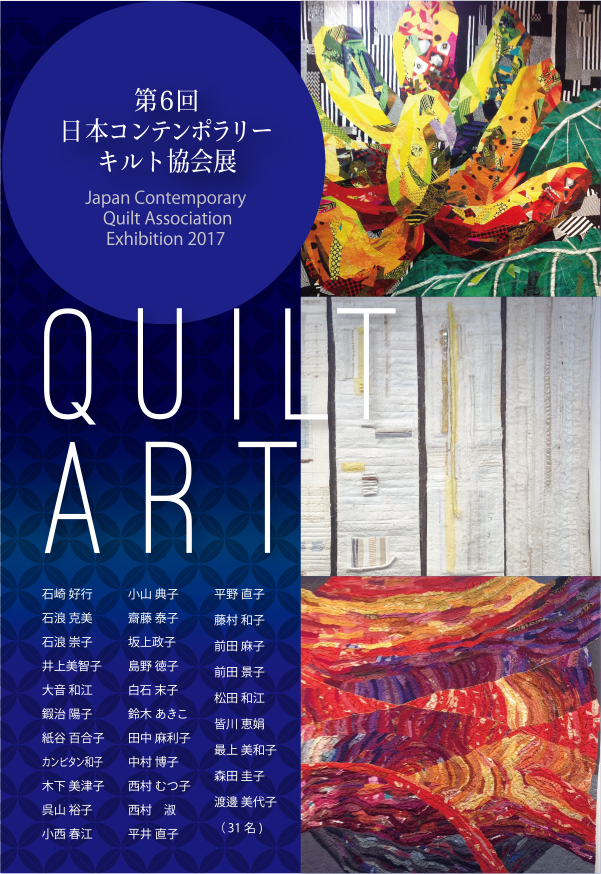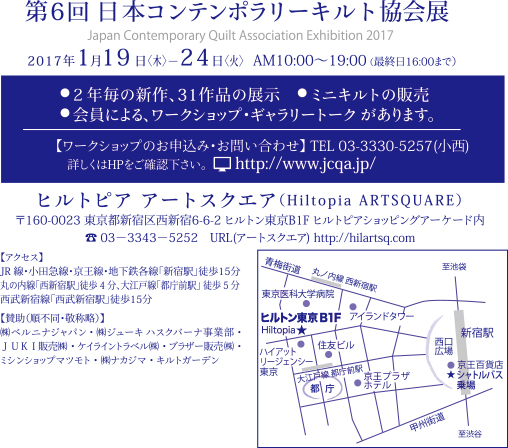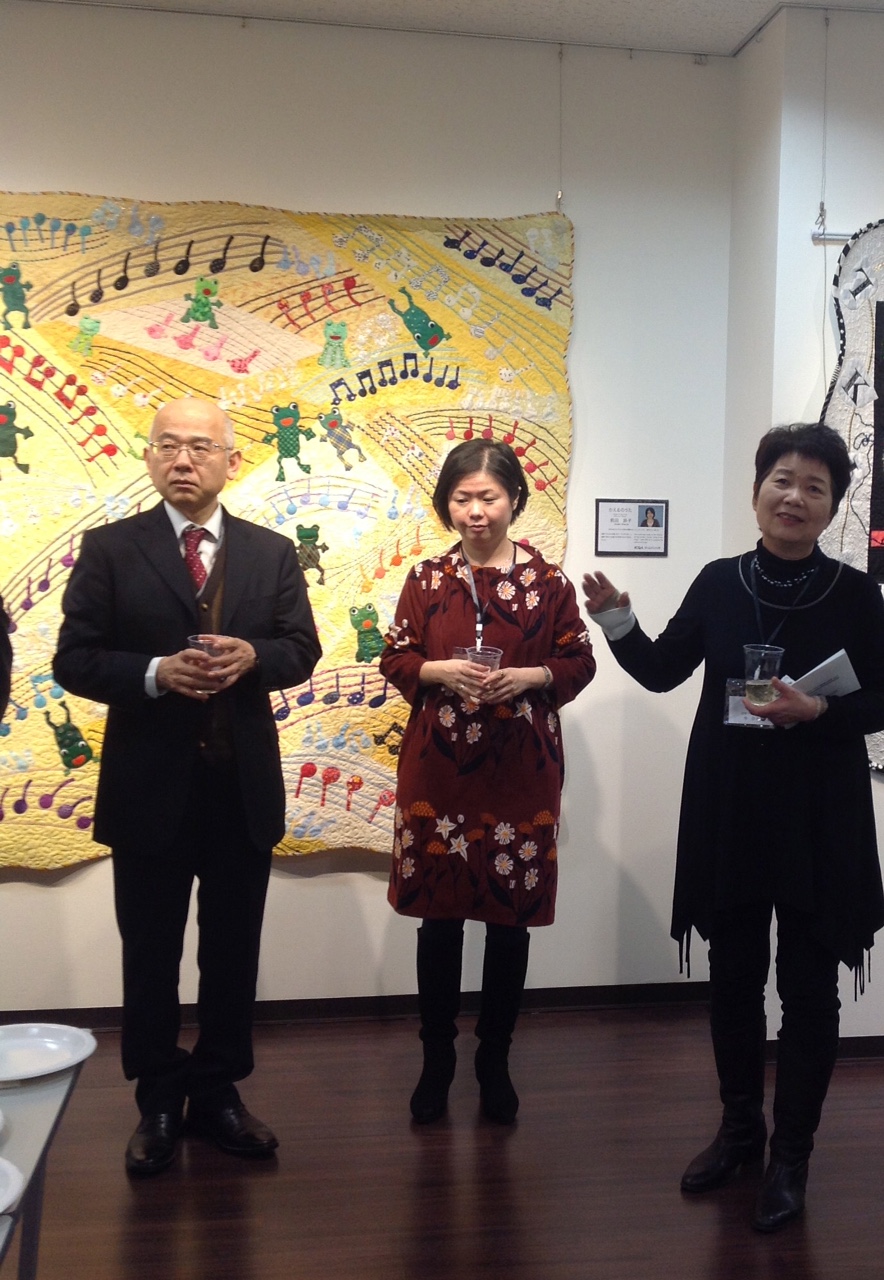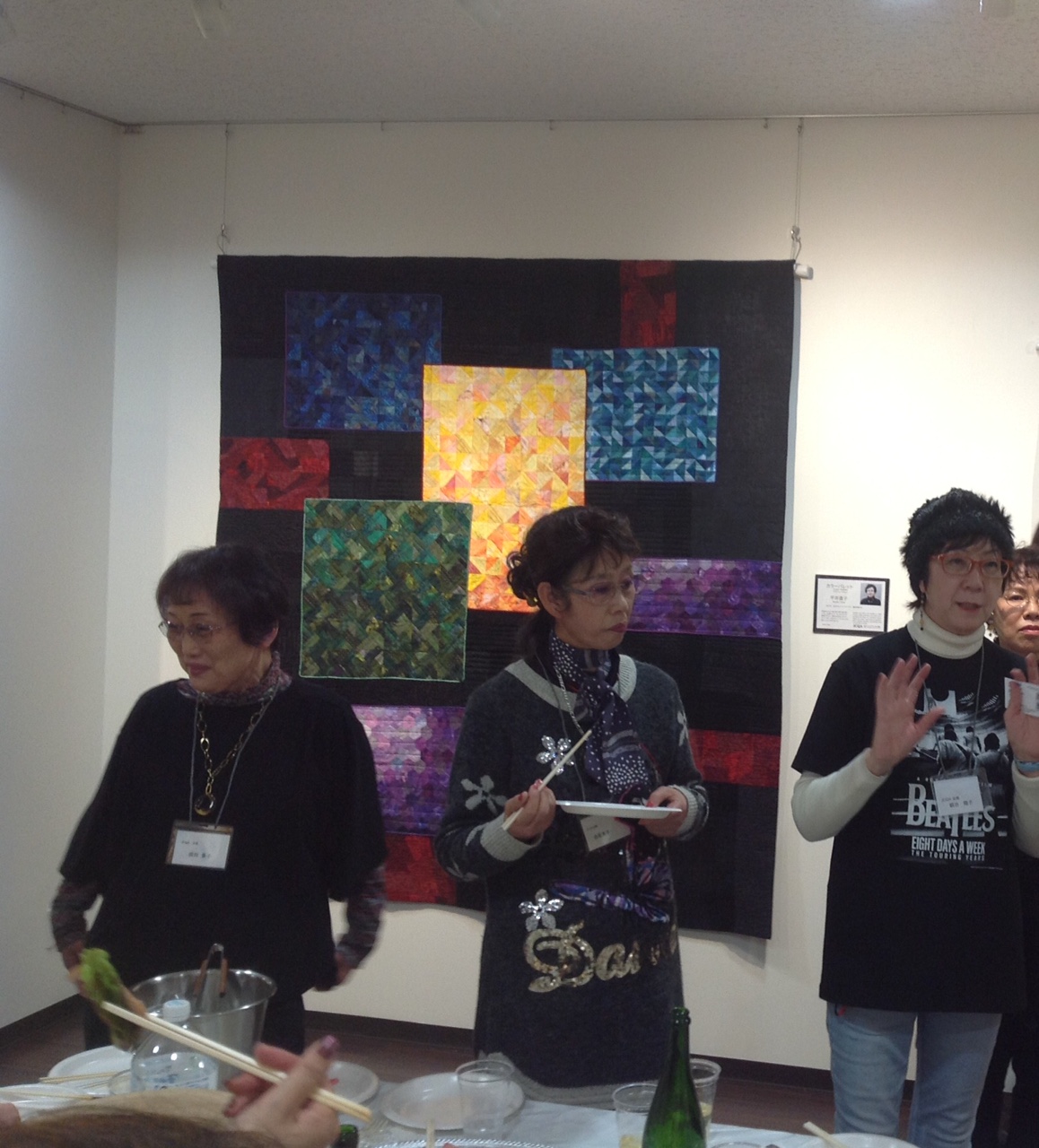 The 5th Exhibitions: January 22 - 27, 2015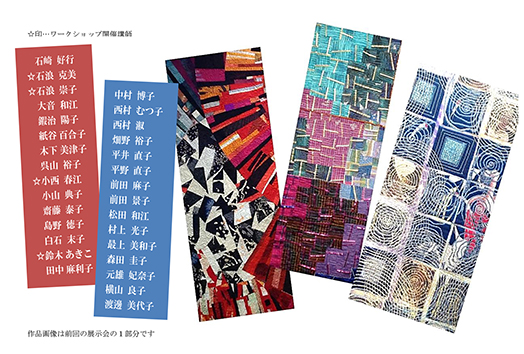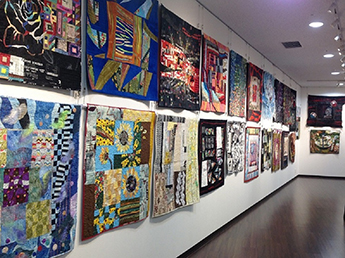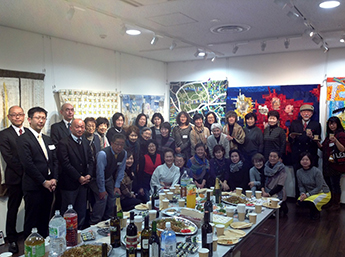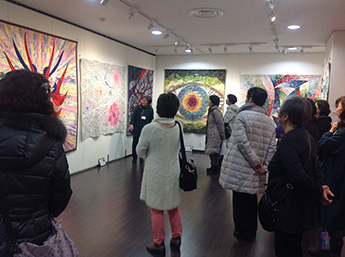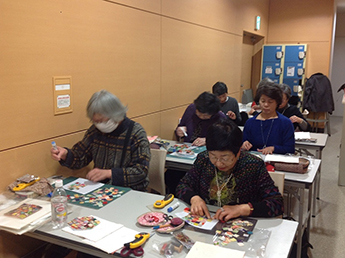 The 4th Exhibitions: January 24 - 29, 2013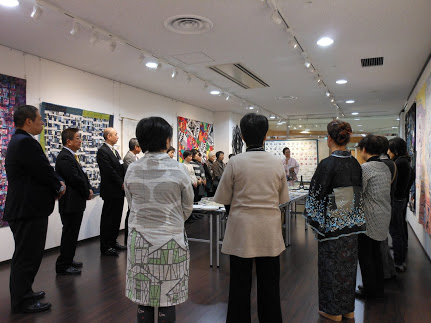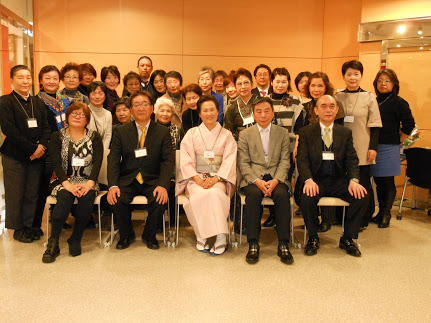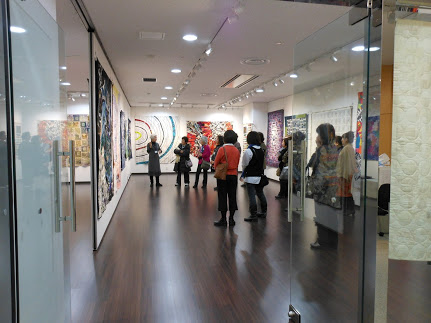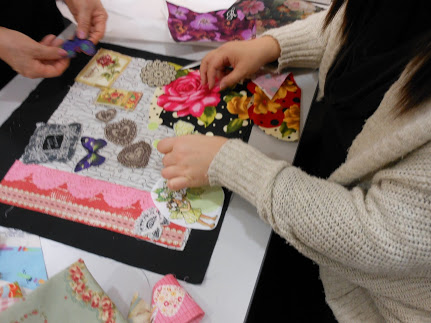 Published in Patchwork Tsushin, October 2013 issue / No. 176 / P 74
The 3rd Exhibitions: January 27 - February 1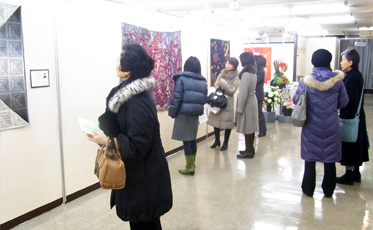 The 2nd Exhibitions: January 20- 25, 2009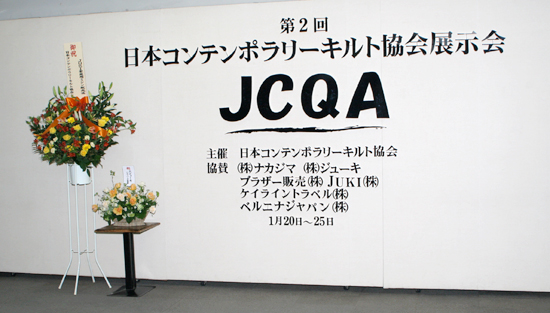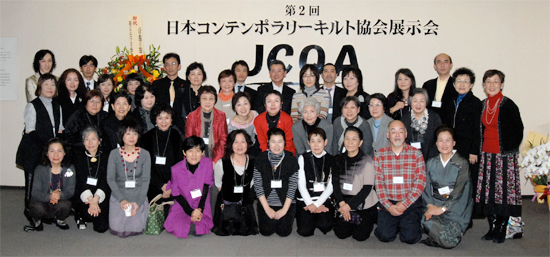 Published in Les Nouvelles, March 2010 issue / No 104 / P 46 - 48
French quilter, Madame Colette Virot visited our exhibition and then introduced JCQA in a newsletter of the French Quilt Association, France Patchwork.

Left (cover) / center (P 46 - 47) Upper left: Yoshiyuki Ishizaki,Lower left: Harue Konishi, upper right: Yoshi Nishimura Lower right: Keiko Toyoda
Right (P48) Top: Yasuko Saito, Bottom: Reiko Saito
The 1st Exhibitions January 21-28, 2007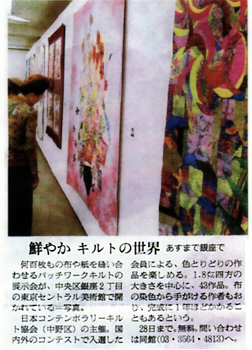 Introduced in Asahi Shimbun, published January 27, 2007
JCQA Regional Exhibitions in Kanazawa 2015
November 21-25, 2015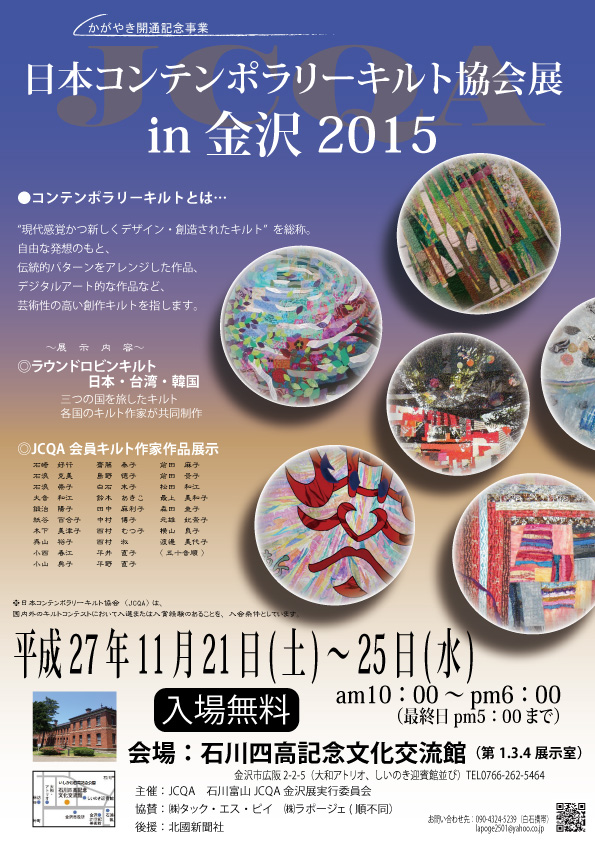 2015 China (Keqiao) International Quilts Festival
October 16-20, 2015
Venue: China (Keqiao) International Exhibitions Center of China
*The contents of Exhibit:
28 JCQA members' works Round robin quilt, 18 works by quilters from Japan, Korea and Taiwan JCQA member, Mutsuko Nishimura's, three works
* Workshop: JCQA members Yasuko Saito and Mutsuko Nishimura
JCQA Regional Exhibitions in Kyoto 2014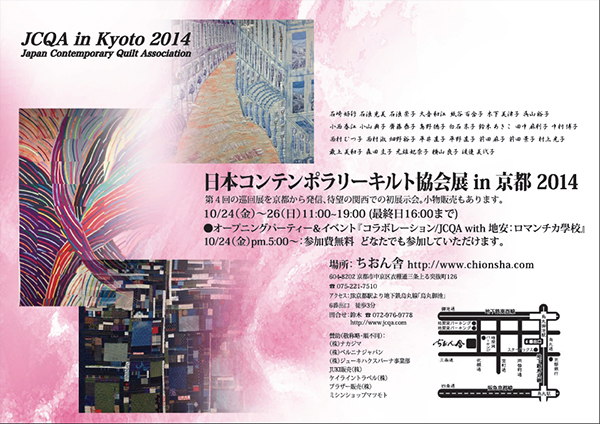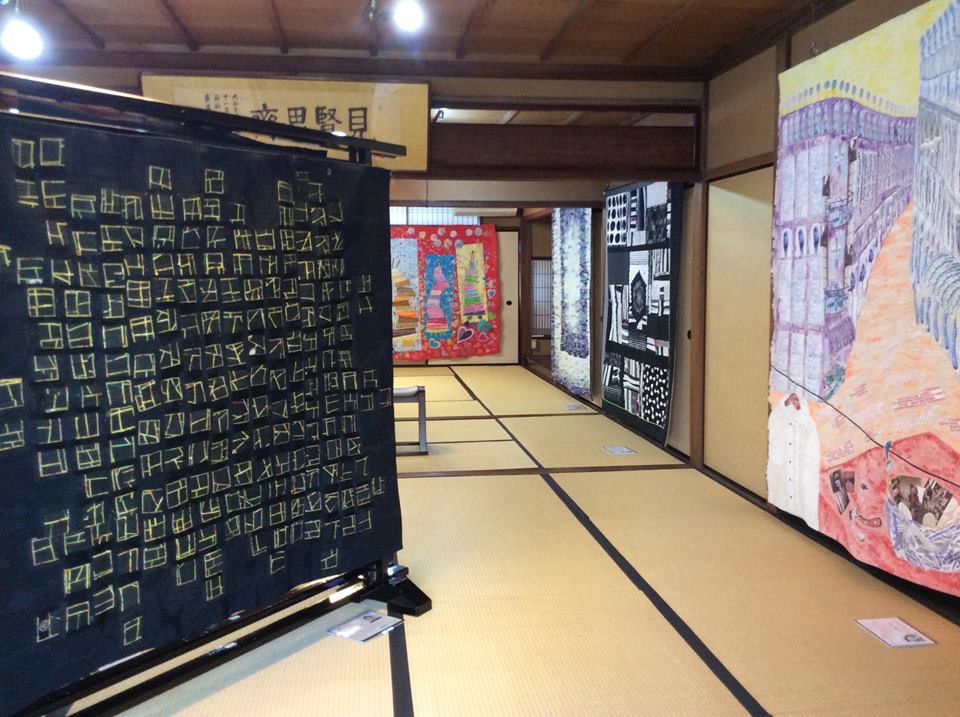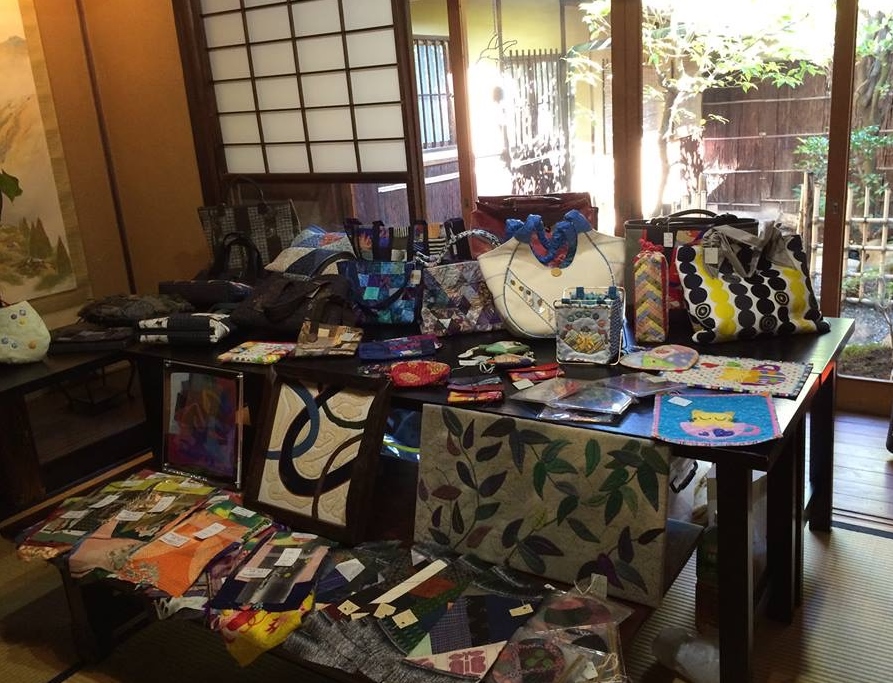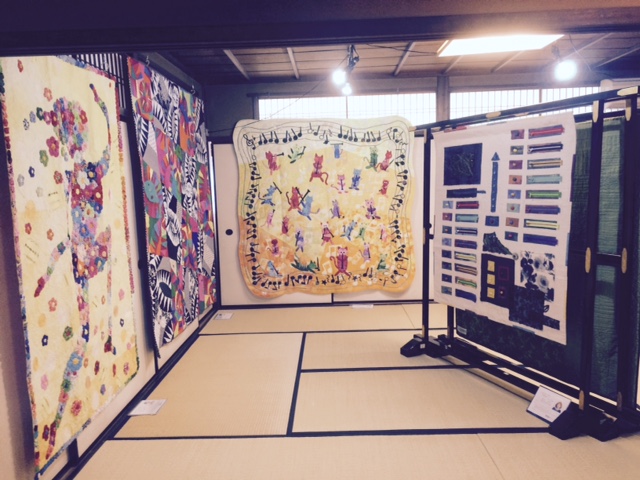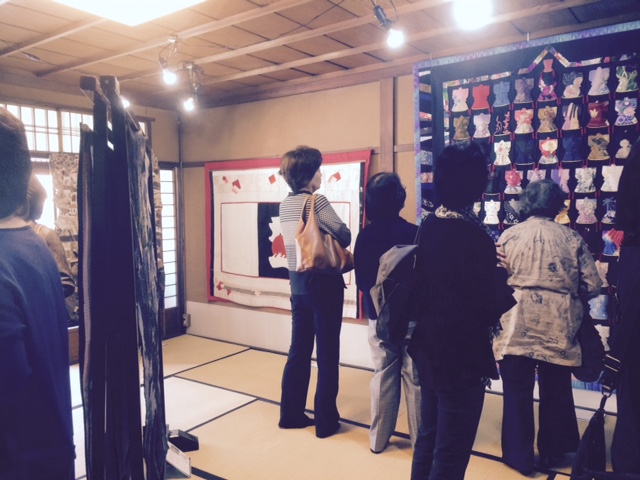 At China Fashion Color Association China · Hangzhou · Shaoxing City, October 23-28, 2014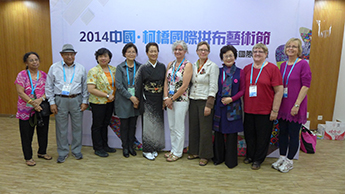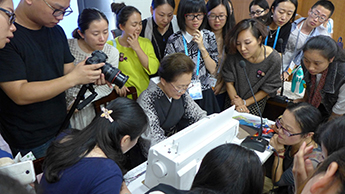 From the Japan Contemporary Quilt Association, our president Yasuko Saito participated.
Our works which were exhibited in the 5th JCQA Exhibitions are shown in the China Fashion Color Association's exhibition in October 2015
Round Robin Quilt Exhibitions by 60 quilters from Japan, Korea and Taiwan December 1-3, 2013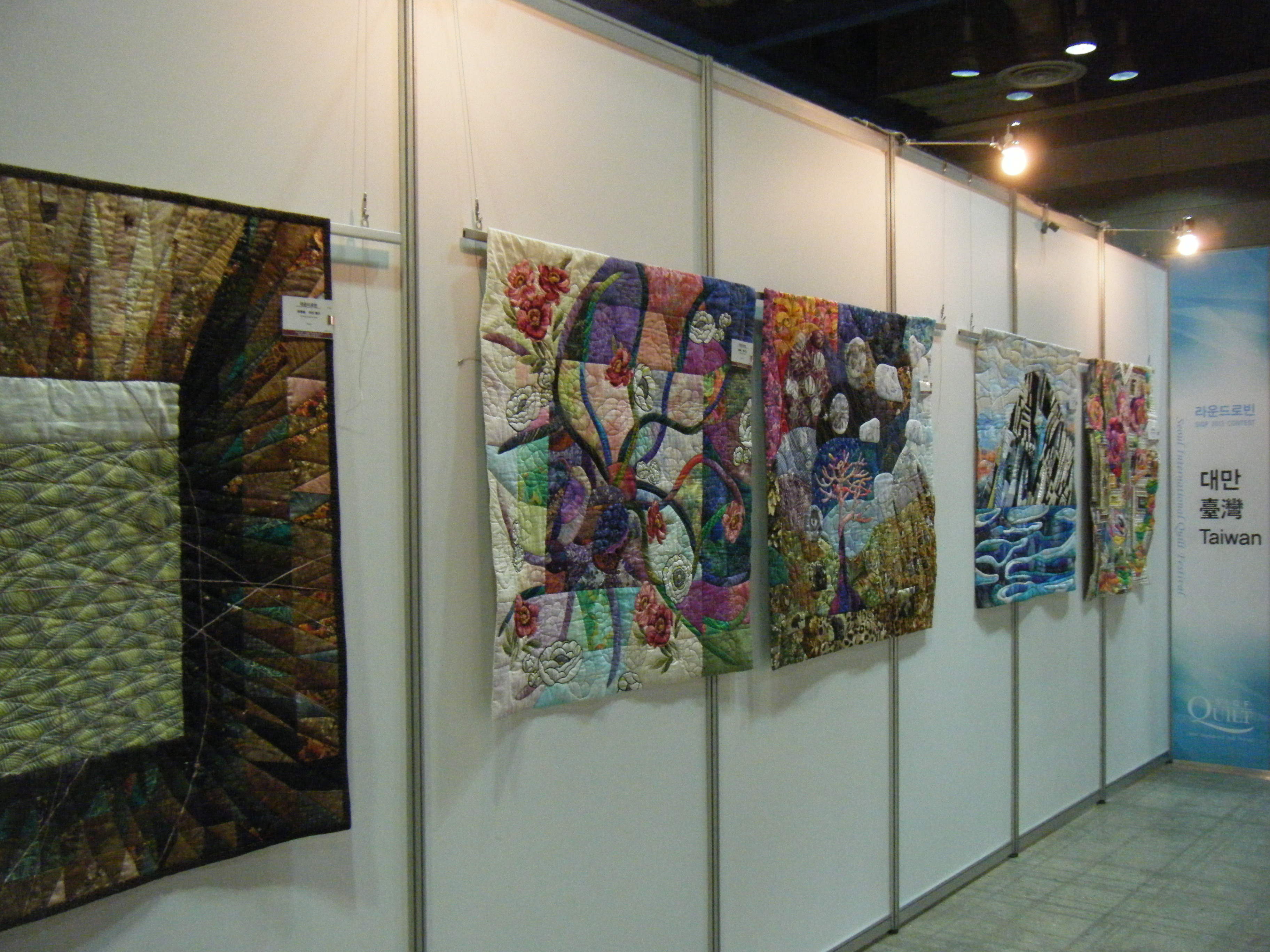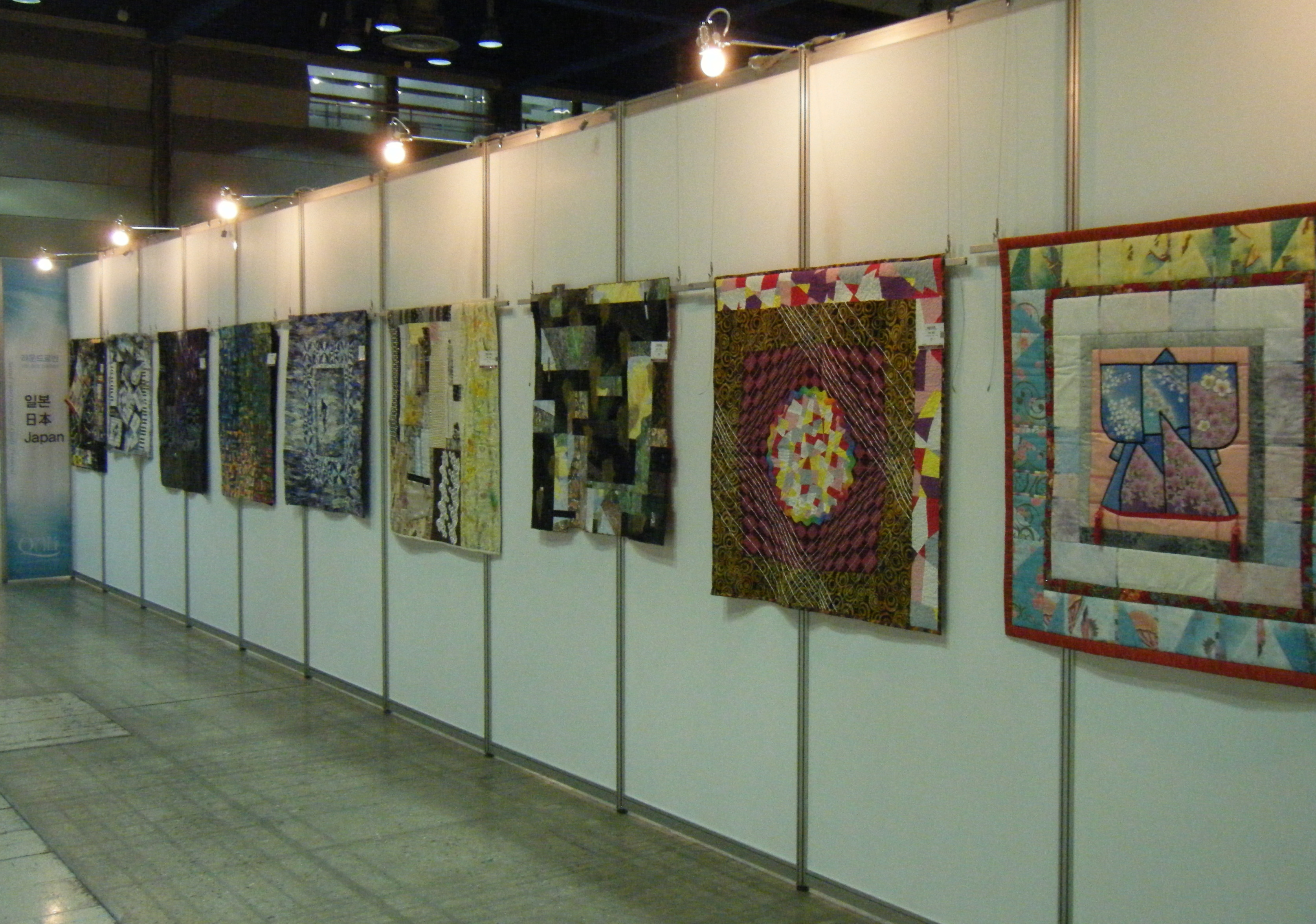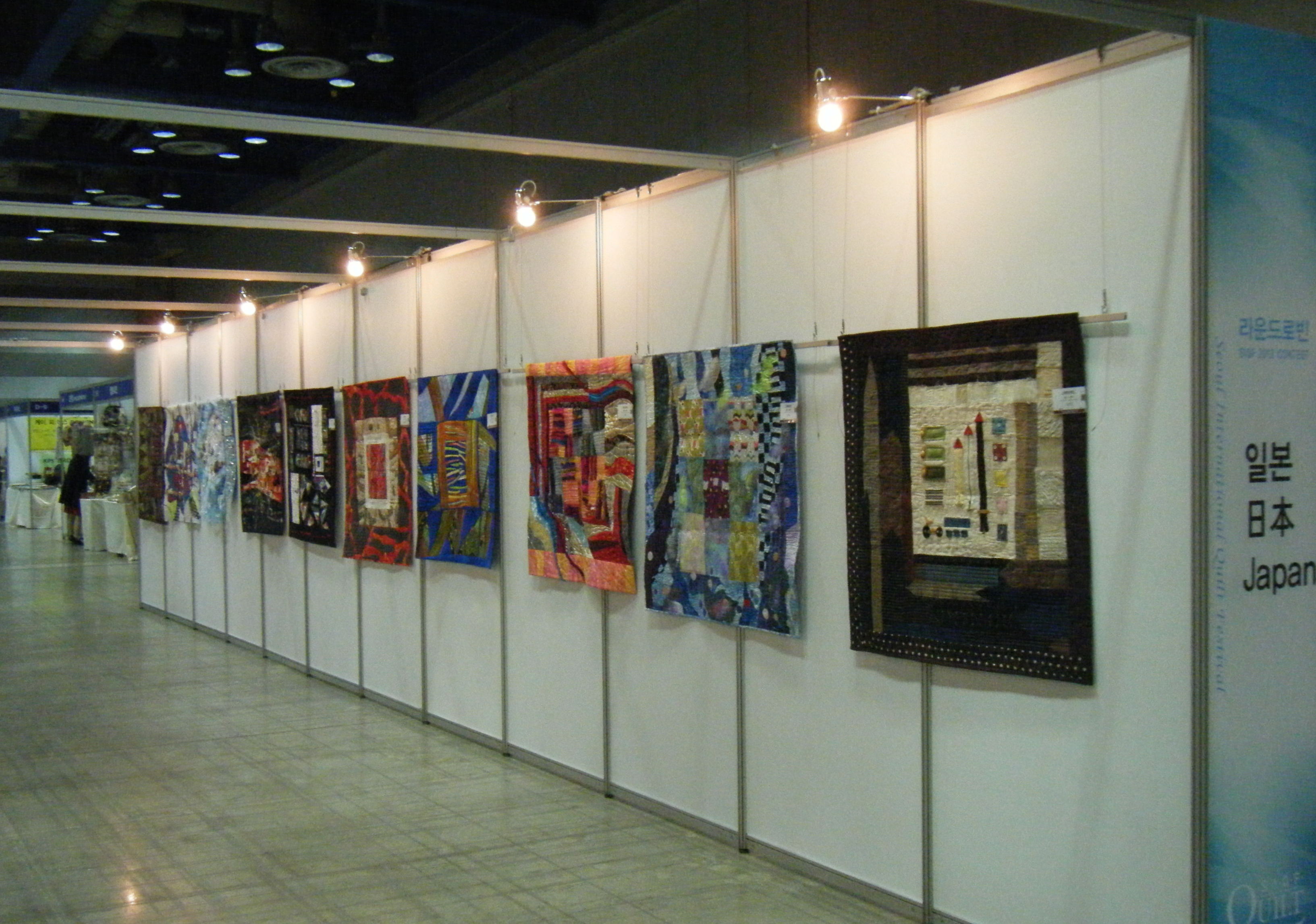 Quilt Exhibitions for an Enjoyable Life, Kamiooka, Kanagawa, Keikyu Department Store, April 25-30, 2012
We participated in this exhibition because of the introduction of JCQA member, Maeda from Hokkaido. The venue was small with limited space, so our group only exhibited 10 pieces along with other groups' work. We selected 10 quilts from JCQA executive members.

The names of artists who exhibited:
Takako Ishinami, Katsumi Ishinami, Yasuko Saito, Akiko Suzuki, Yoshiko Takagi Keiko Toyoda, Yumiko Mandai, Keiko Maeda, Asako Maeda and Miwako Mogami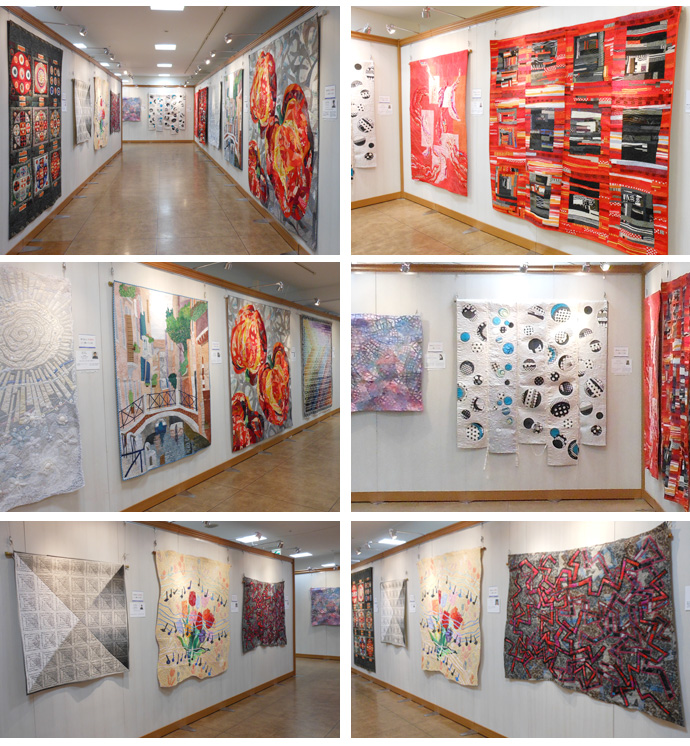 Raffle Quilt, May1 - June 30, 2011
The Japan Contemporary Quilt Association (JCQA) organized raffle quilts by members of the group in order to support the victims of the Tohoku-Pacific Ocean Earthquake

Raffle quilt means people purchase a raffle ticket for the purpose of donation and the winners chosen by a drawing receive the donated quilts.

In order to help people suffering from unpreventable natural disasters our members donated quilts, as something they could do to help.

Thank you very much for those who supported JCQA Raffle Quilt activities and purchased raffle tickets. We also appreciate JCQA members who provided quilts for this activity.

Thanks to all who purchased raffle tickets; we sold 320 tickets, and received 320,000yen. This money was donated to the Japanese Red Cross Society on Monday, July 4 as a donation to the disaster area. We drew the names of the winners of the quilts on July 11. The quilts were sent from the artists to the winners during July.